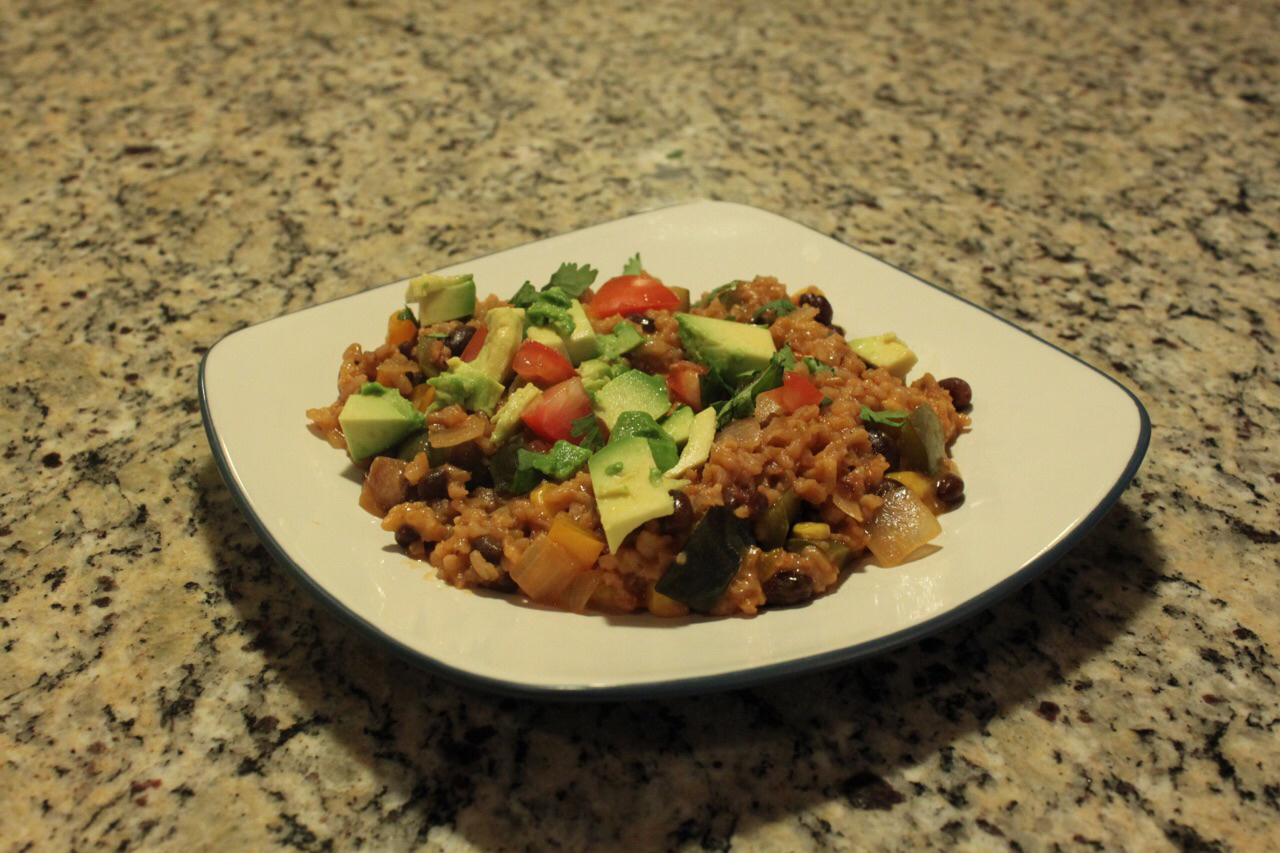 Here's a secret about me: I never eat vegetables. Not never never, but definitely not as much as I should. And that means neither does the rest of my family, since I prepare most of their meals. But now that a tiny human is dependent on my cooking for his nutrients (NO PRESSURE), I guess I need to get in gear and level-up in adulting. Level 5: Vegetables.
So when this recipe caught my eye on Pinterest (ya know, because it had the word "burrito" in it), I figured I should give it a try. I've tweaked it to make it a little simpler, because I don't know anyone who has time to get fancy with things like "rinsing rice in a fine mesh sieve" (um, what?), and it's since become one of our family favorites—husband even requests it sometimes, which is unheard of for something without any meat in it.
And best of all: this is a one-pan meal, AKA THE BEST KIND OF MEAL THERE IS.
Read More

about Veggie Burrito Bowl