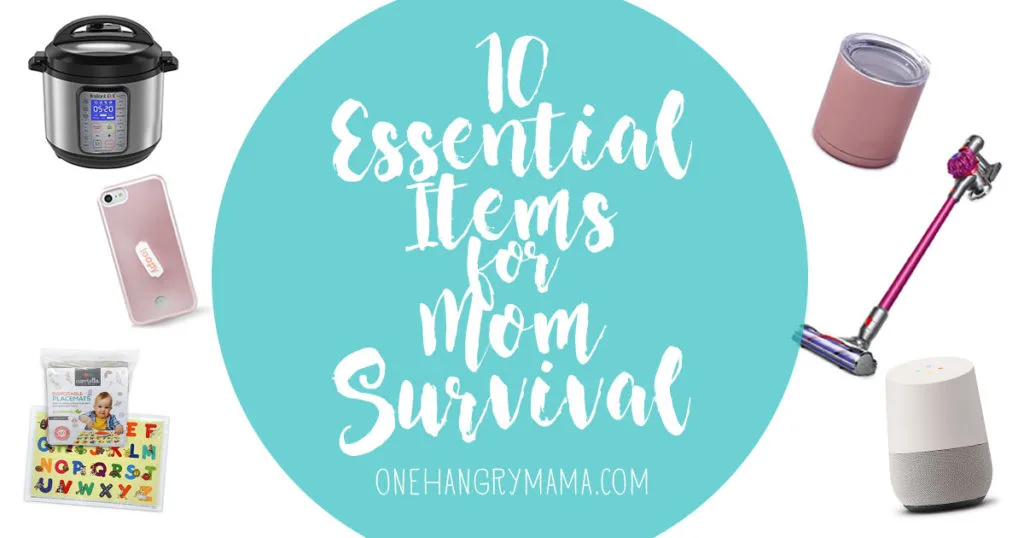 I'll be the first to admit that #MomLife is HARD. Like, way harder than I anticipated.
I mean, I obviously never expected it to be easy. But I didn't know it would be this hard.
Like, dig-yourself-out-of-cement-with-a-plastic-fork hard.
But in my 18 months of experience (read: not very much), I've picked up a few essential tools for survival. The jackhammer to your plastic fork. These are the 10 items I actually couldn't survive motherhood without: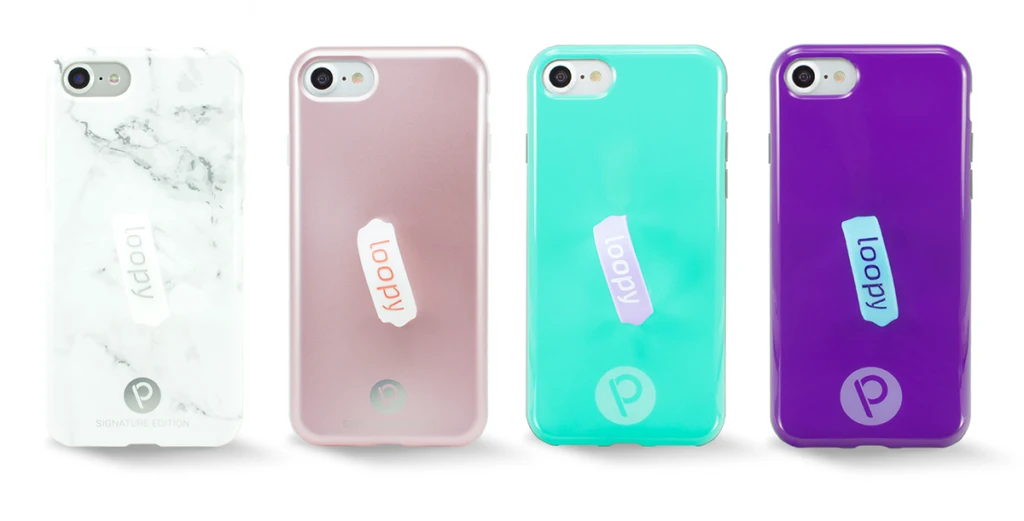 OK, this may sound dramatic, but this phone case has been a complete life-changer for me. Loopy Cases was kind enough to gift me one of these cases, and I'm so glad they did. As soon as we entered toddlerhood, I started dropping my phone approximately 42 times a day. Every time I got up–carrying my phone, the baby, the diaper bag, my water cup, the baby's water cup, his beloved pengy, probably some snacks, and God knows what else–my phone would inevitably slip out of my hand and crash onto the ground. But since I got this case a few months ago, I have not dropped my phone one. single. time. 🙌🏻 You need this.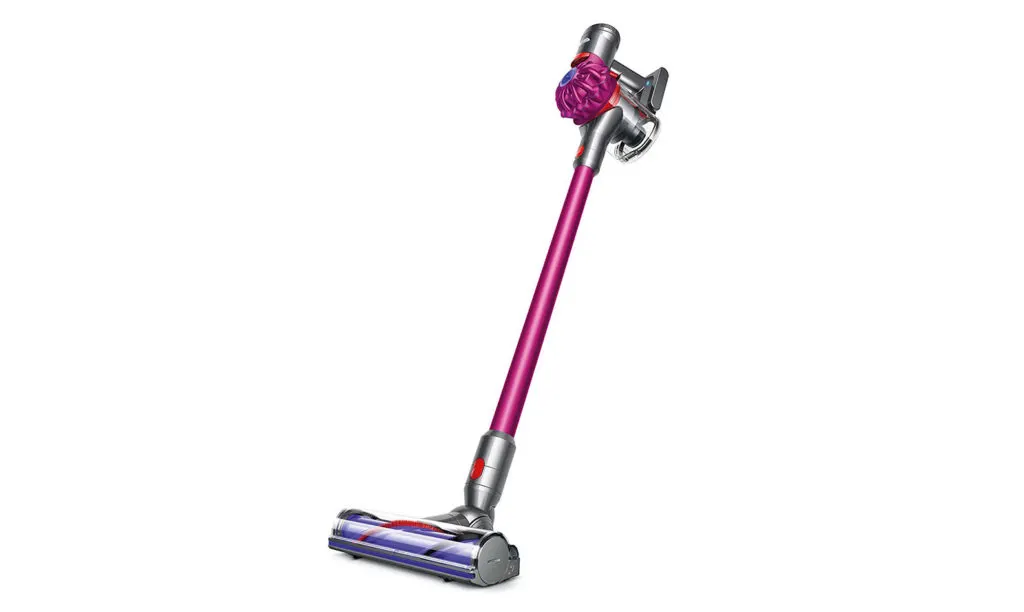 I got this for Christmas last year, and thought, great, so now that I'm a mom, people give me vacuums as gifts. (Cue eyeroll.) But you guys, I love this vacuum with the firey passion of a thousand suns. Prior to owning this vacuum, I vacuumed my house approximately once every never. We have a cleaning crew that comes every two weeks, and I'd pretty much just leave it up to them. (Filthy, I know.) But now that I have this little guy, I vacuum almost every day. I know, that probably sounds like a bad thing, but it's wonderful. It takes 2 minutes to vacuum our entire downstairs living area. I don't know what it says about my life that I'm this excited about a vacuum, but here we are.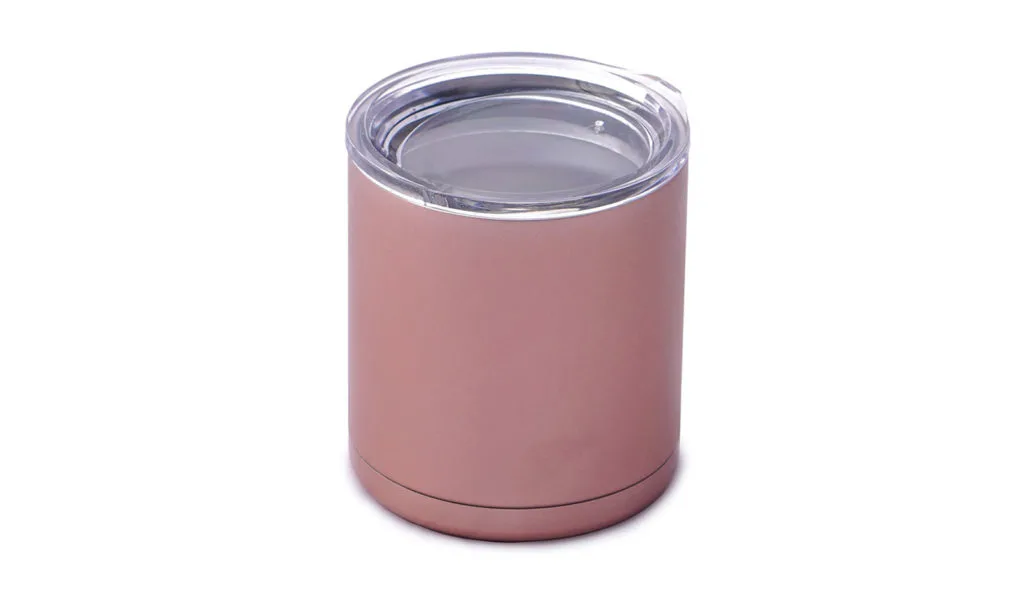 This was featured in my Gift Guide for Moms last year, and I still use it almost every day. No more cold coffee for this mama!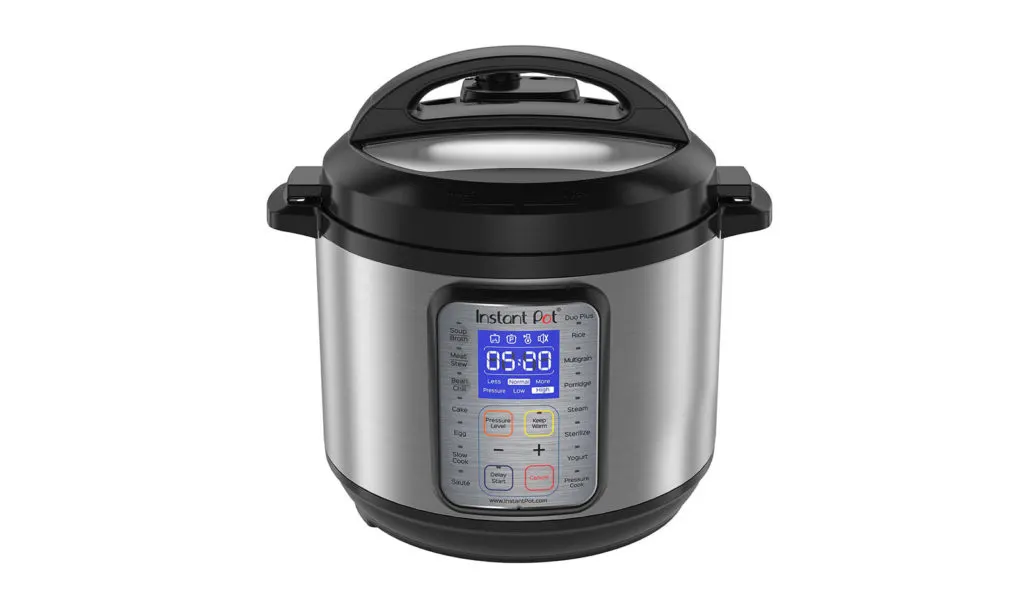 My love for the Instant Pot is no secret. If I haven't sold you on it yet, then I probably can't help you. Just do yourself a favor, and get one already.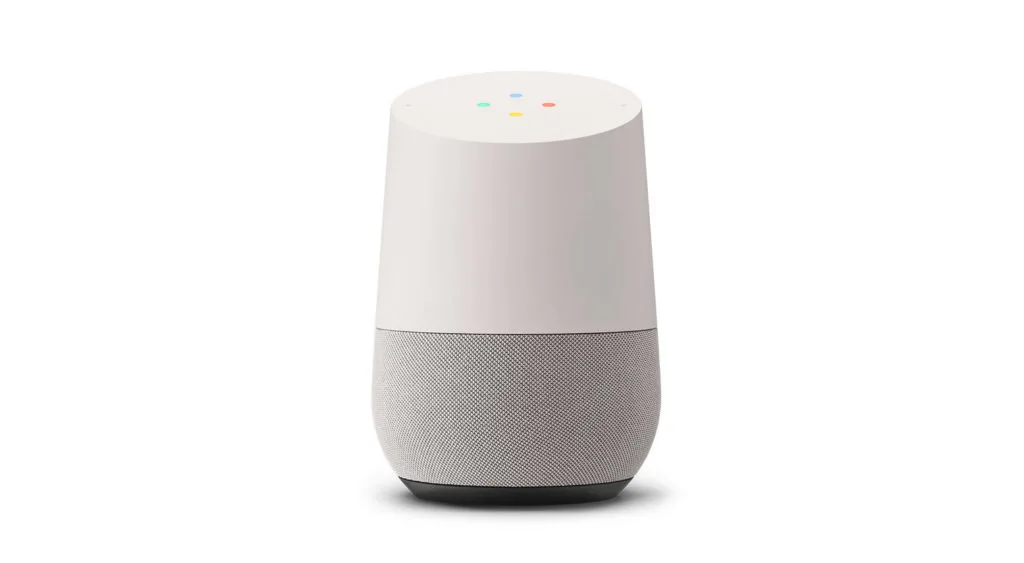 This smart speaker is one of those things you don't know you need until you have it. We use it to play Spotify all day, every day – in fact, anytime I say "hey Google" (which is surprisingly a lot), my toddler starts dancing. But we also use it to check the weather when we're heading out the door, manage my grocery list, control our thermostat, answer random questions, play silly animal sounds, and about 50 other things.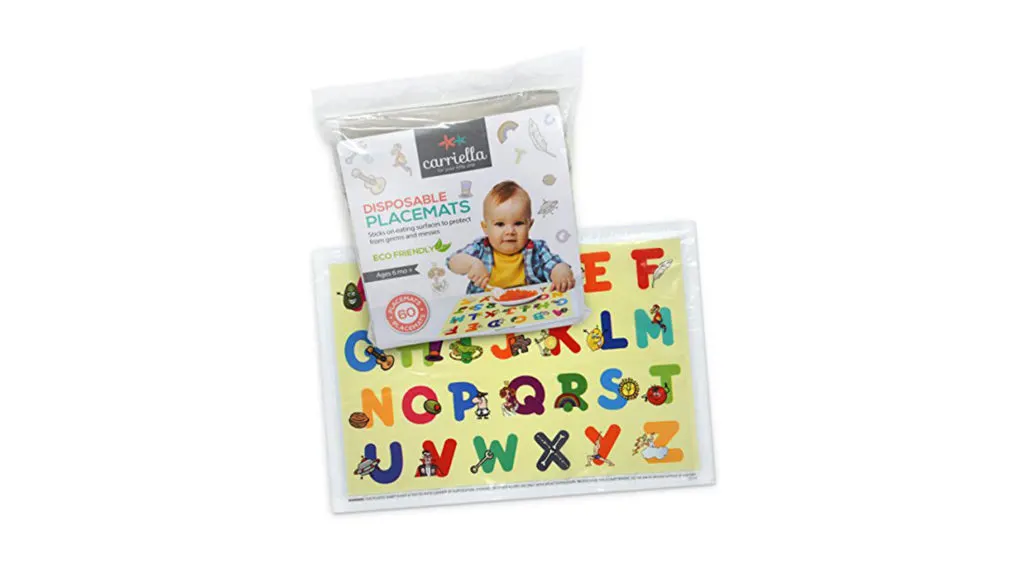 These are a definite must-have if you eat out a lot. Forget sanitizing the entire table at the restaurant; just stick one of these down and let your baby go to town. When they're done, just wrap up the mess and toss it.

My baby had all his teeth by 18 months. It's been a super fun year. Chew beads have been essential to survival, especially when we're out and about. These ones by Lullie & Me are my favorite. Maybe I'm biased because I know the mama who makes them, but I'm pretty sure these are actually the only teething necklaces on the market that actually look good for mom, in addition to being non-toxic and soothing for baby. Win/win!
8. A Good Pair (or 10) of Leggings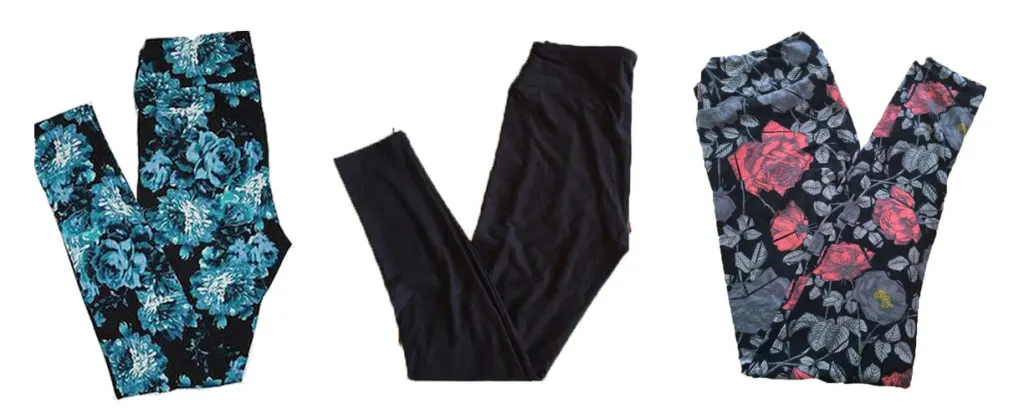 Leggings and a long tank or t-shirt is my uniform. I honestly don't know how anyone functions in anything else. My personal favorite leggings are Lularoe (because I'm a basic mom, and I'm okay with it); they really are as soft as everyone says. You have to be willing to put up with their crazy shopping process and hunt a little bit to find a pattern or color you like, but it's worth it.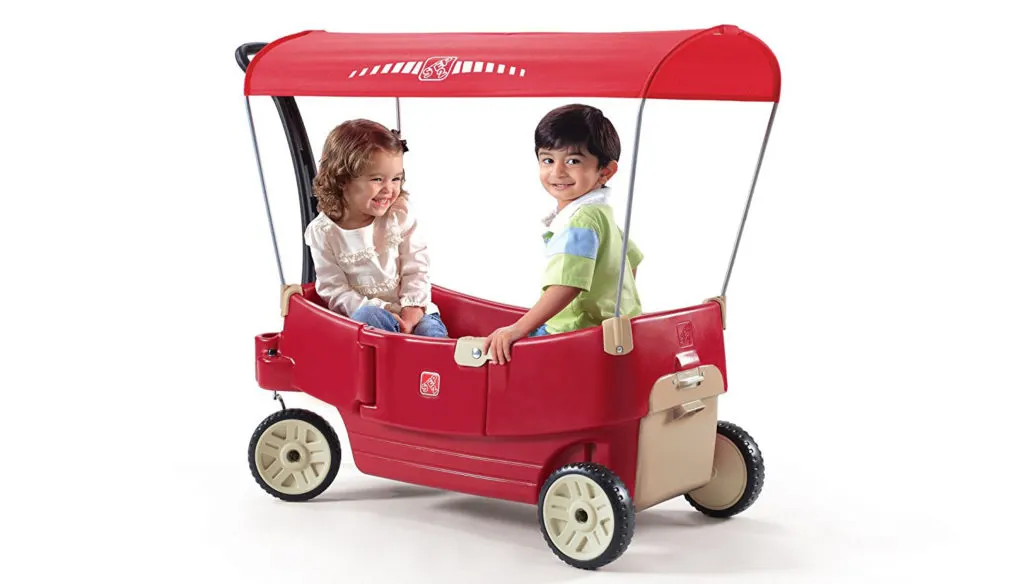 I originally got this wagon just to be an accessory to my baby's Halloween costume last year, fully intending to sell it afterwards. But he loves it so much that I couldn't do it. It's been so easy carting him (and his friends) around the neighborhood, and it doubles as a traveling picnic table at times, too. I could bring him literally anywhere, as long as I take him there in the wagon.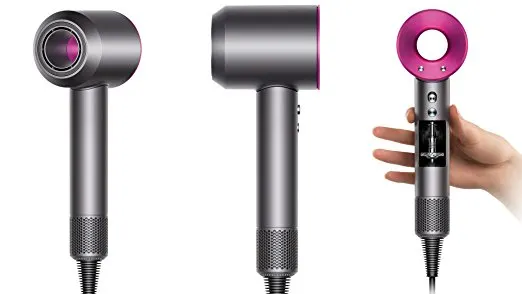 Okay, full disclosure: I don't actually have this hair dryer. Because I don't have $500 laying around to spend on a hair dryer. But anything that can shave time off getting ready, and protect my hair from getting even more fried (therefore needing more maintenance) qualifies as "essential." So if you do happen to have $500 laying around… then tell me your secrets! But then buy this hair dryer and report back.
*Please note: Some of the links above are affiliate links, which means I get a teeny, tiny sliver of the profits, at no extra cost to you.