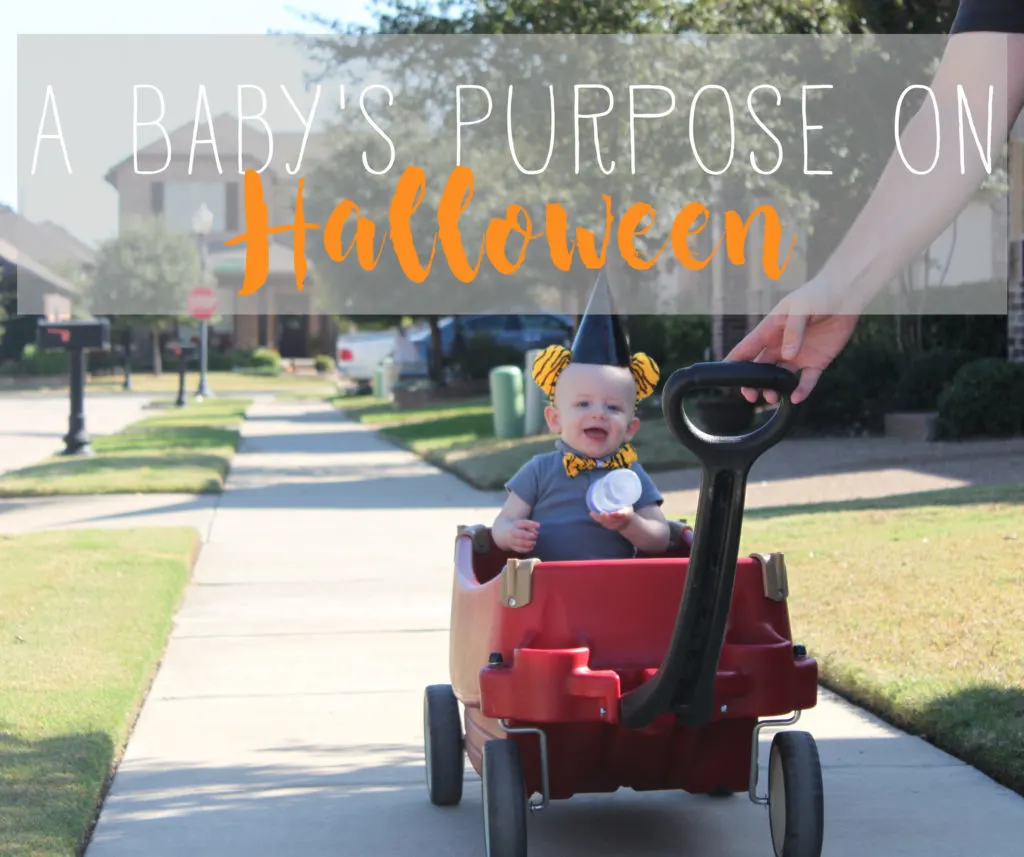 Apparently, when you have a baby, the Halloween pressure is kicked up a notch or 10. Starting in like July, everyone wants to know what your baby is going to be for Halloween. (Other than a total buzzkill who requires you to be home at 7pm.) He can't trick or treat or even eat candy yet, so really a baby at this age only serves one of three purposes on Halloween:
A Punchline
This is obviously my route of choice this year. You should know by now that I will always jump on the opportunity to make a joke out of my baby. These costumes are typically pop-culture related, and thrown together with things you already have lying around–another reason I like this route. This year's popular choices will probably be Baby Ken Bone, Baby Trump & Hillary, and Baby David Pumpkins (if my husband had his way).
A Side-Kick
For the parents who like to dress up themselves for Halloween, this is a the ideal way to go. Baby is the Robin to your Batman, the Ron to your Hermione, the Peeta to your Katniss. Are these all really outdated references? It's suddenly glaringly obvious that I haven't seen a new movie in over a year. And that I'm getting old. Ugh.
Or maybe baby is a side-kick to big brother or sister? Even cuter. Family ensemble costumes always win, assuming you have the energy, patience, and creativity for that noise.
A Pumpkin
Or other aww-inducing look. Other options include a kitty, ladybug, or basically anything from Pottery Barn Kids. This is a great option if you are T I R E D. Ain't nobody got time to plan or craft something together. Just throw some money at it and consider it done.
Our little "punchline" is a Party Animal this year. If it worked for Lauren Conrad, it'll work for my child. If you're still looking for something to throw together for your little one, I bet you have everything you need already.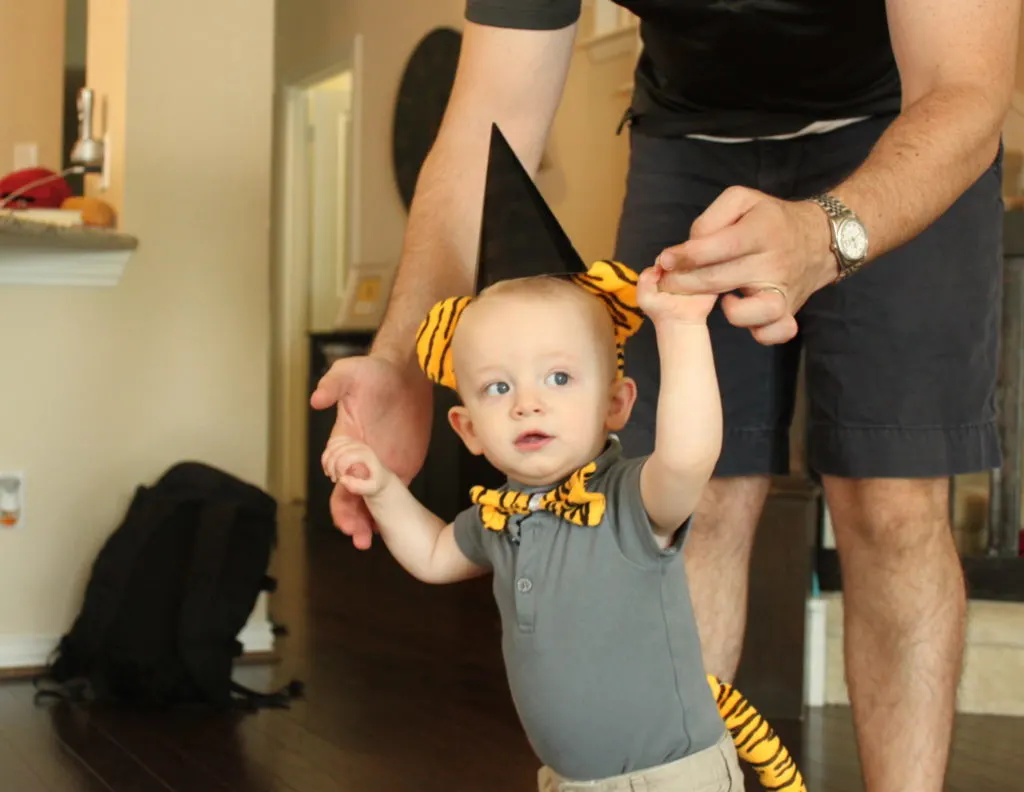 A fratty outfit for a boy, or a party dress for a girl
Animal ears (you can make these really easily with some felt, a headband, and a sharpie – or just phone it in and Amazon Prime them like I did, and get them by Monday)
Party hat
BONUS: Wagon with an Uber sign
Inappropriate plus-up: empty milk bottles rolling around in the wagon. Because nothing's funnier than a joke about your baby binge-drinking, amiright?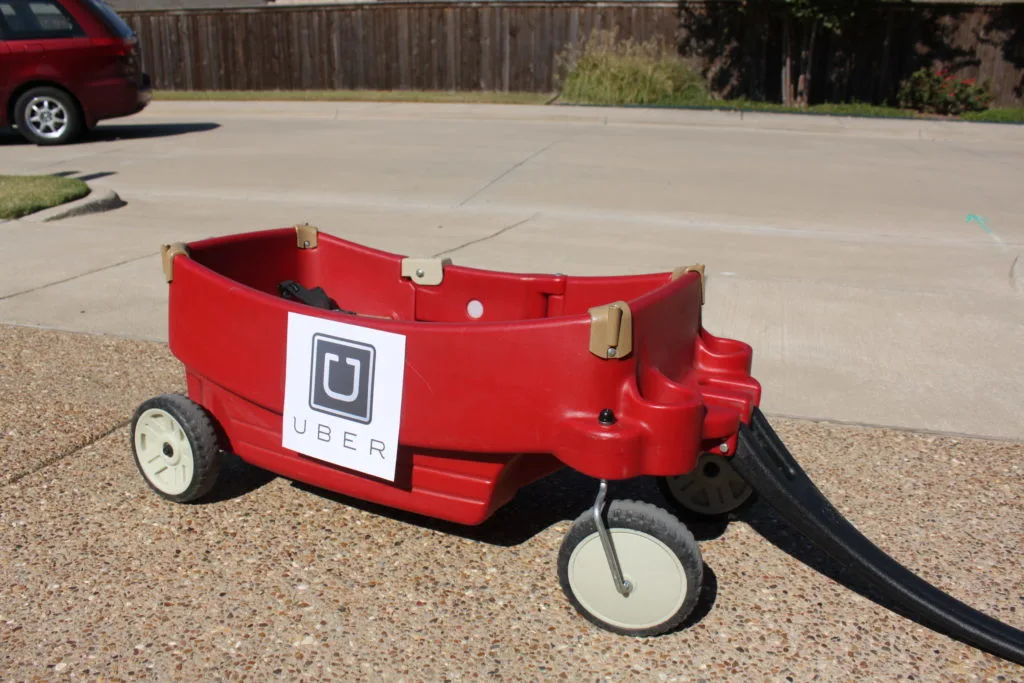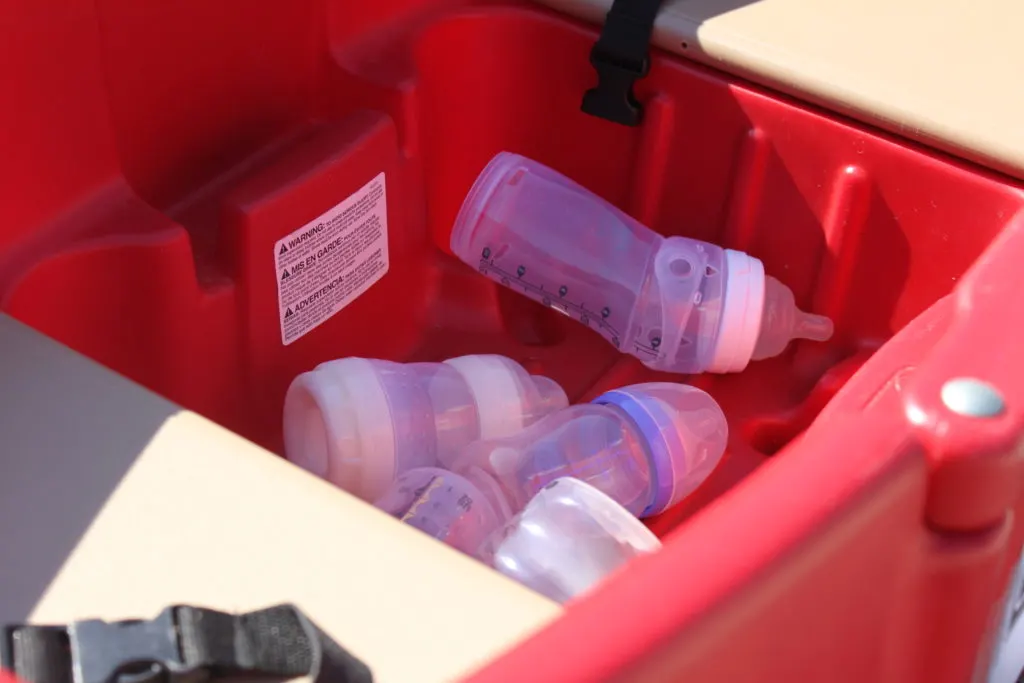 I already feel like I need to be prepping for next year, so share what your little monsters are dressing up as, so I can just copy you!