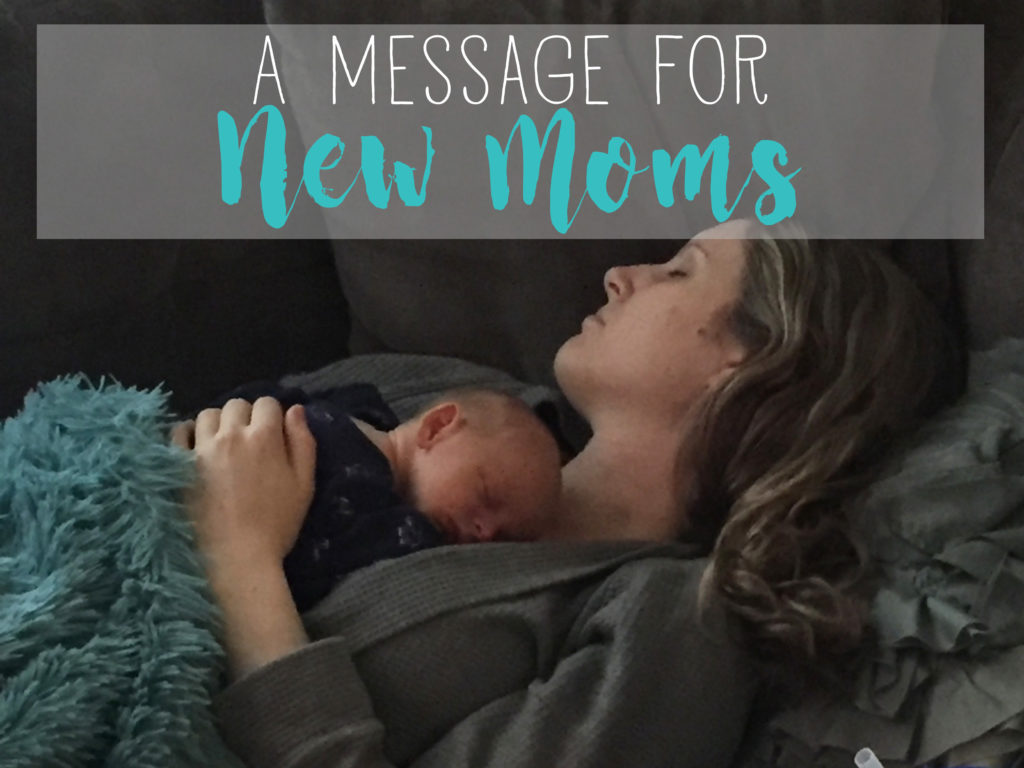 My baby is about to turn one, which means I've been doing a lot of reminiscing and reflecting on those precious (terrifying/exhausting/horrific) newborn days. And upon reflection, I feel strongly that new moms and soon-to-be new moms of the world need to hear a message that I didn't hear in time:
THE WORLD REVOLVES AROUND YOU.
You've just gotten home from the hospital, after a human has exited your living, breathing body, and you've got a lot of shit going on. Inside your deflated balloon of a body, your organs are bouncing around, enjoying all the extra space, and inevitably landing in all the wrong places. Meanwhile, your hormones are exploding like fireworks, trying to find the life-form they're supposed to be supporting, waiting for the memo that it's already pulled the escape hatch. Your brain is in overdrive trying to figure out WTF you're doing pretending you're in college again with these all-nighters. I won't even touch on the Hell-storm that's happening below the waist, because I'm confident you're already acutely aware of it. And all the while, you have a little creature who needs you for everything. EV-ER-Y-THING.
He (or she) needs you to feed him, help him sleep, even breathe. He needs you to make sure he stays warm but not too warm, to help him burp or fart, to keep him clean and dry, and to help him adjust to the actual entire world. If you're breastfeeding, this is full-time, 'round the clock for you, new mom. Dads are extremely helpful and wonderful and we couldn't do it without them, but real talk: it's almost all you, mama.
So it's with that in mind that I repeat: the world revolves around you right now, mama. Don't let anyone tell you otherwise.
You do whatever it is you need to do to be comfortable and happy in this moment.
During those first few weeks, I let well-meaning people convince me that I needed to be doing more. I needed to get out of the house, go for a walk, go on a date night, start cooking again, put real clothes on, get back to real life. And some people do need those things. But I didn't. I needed to feed my baby. And in the one-hour break I got between feeding sessions, I needed to recover from the searing pain his latch was causing me. I needed to try to actually bond with him, to stare at his sleepy little face and get to know him. And that's it.
But after only a week or two of being home from the hospital, I found myself reluctantly going for walks around the neighborhood with a screaming baby. I painfully hobbled through Target–with a screaming baby–for no real purpose other than to "get out of the house." I wasn't ready, and clearly he wasn't either, and yet there we were.
So, new mom, hear my plea: You do you when you get home with that baby. If you need fresh air, then get out there. If you need to put on a ball gown and feel like a princess, then getcha some tulle and have at it. But if you just need to sit on the couch and cuddle that new baby, then snuggle up, sister.
You don't have to invite houseguests in. You don't have to entertain visitors. You don't have to get dressed, or take a shower, or clean your kitchen, or make your bed, or do any single thing that doesn't sound good to you. Everyone will understand, and everyone will welcome the opportunity to make your life easier.
Because the whole world revolves around YOU right now. And don't let anyone try to tell you otherwise.