You wouldn't think it would be hard to choose gifts for toddlers, but surprisingly… it is! There are so many options for gifts – books, toys, activities, etc. – and it's hard to know what's going to be an annoying, quickly forgotten toy, and what will be a fun, long-lasting gift.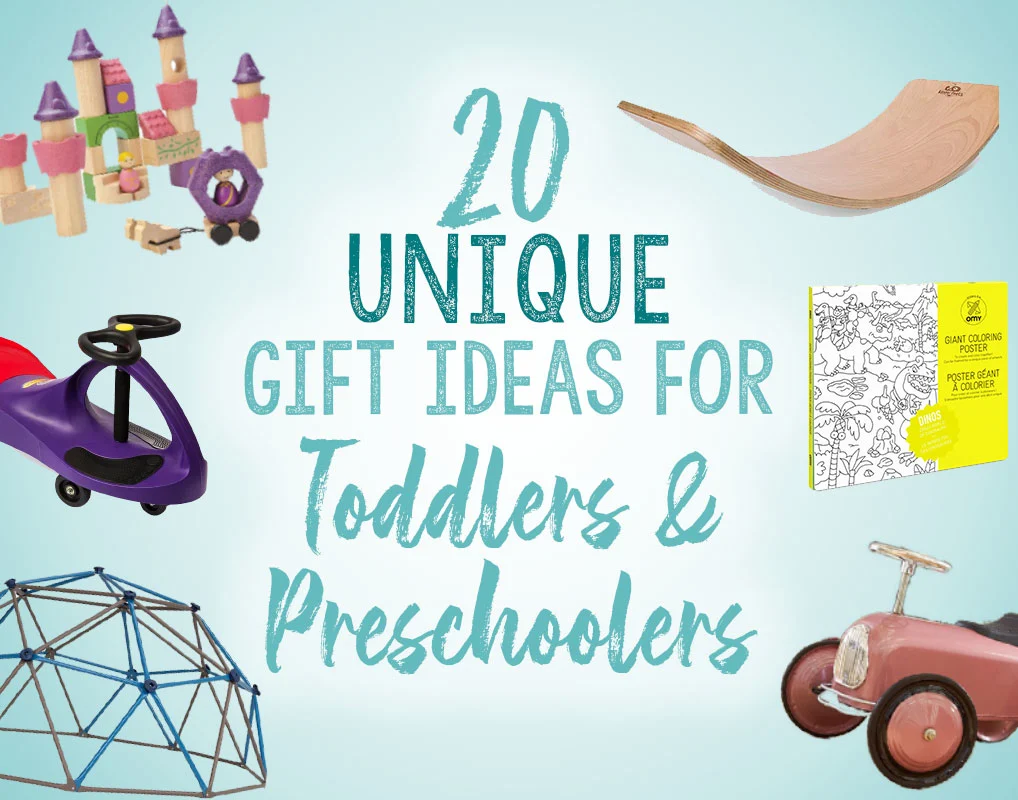 But rest assured, everything on this list is tried and true by a real toddler and preschooler. These are the toys that my 2.5-year-old and almost 5-year-old either already have and love, or are getting this year.
If you need more ideas after you get through this list, feel free to check out some of my other gift guides – you're bound to find the perfect gift for your toddler (or mom of a toddler) in one of these lists!
More Gift Ideas for Toddlers & Toddler Moms:
20 Best Gifts for Toddlers & Preschoolers