If you're anything like me, and you're stressed out because your kids are out of school for the summer and you have no idea how you're going to entertain them… stress no more! I've been researching and testing all kinds of toys, games, and activities with my three kids (ages 2.5, 5, and 7), and I'm confident that I've got the best list of summer activities for kids right here!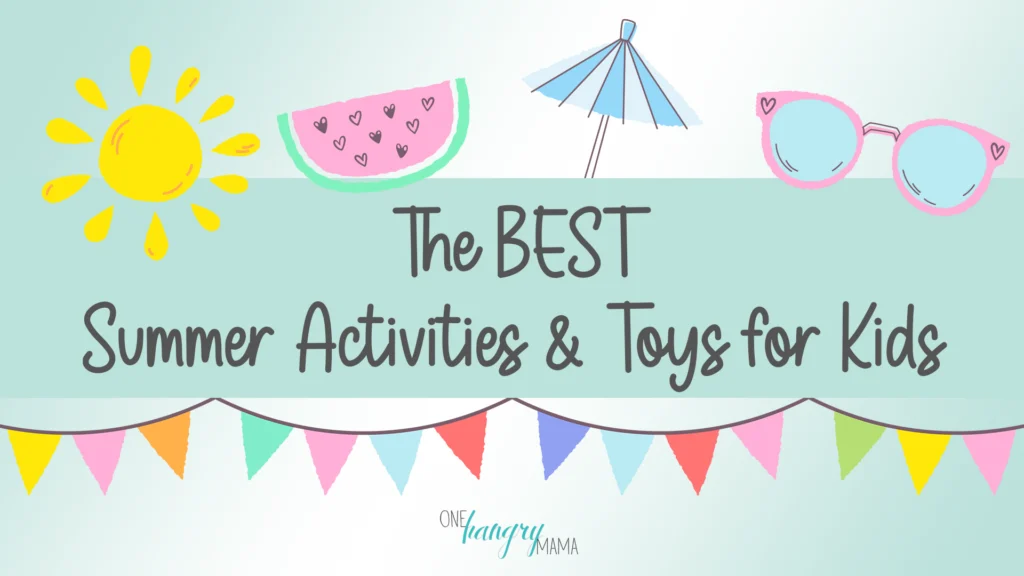 For the most part, these toys and activities encourage independent play, because when my kids are at home alllll day, allll summer, my only priority becomes getting them to do something alllll alone. Mama needs some time to herself, okay!?
Most of these activities span all ages, but your 5-year-old might use them differently than a 2-year-old, and your 7-year-old might be able to do them more independently. Just something to keep in mind as you peruse the list!
Also, for easier shopping, I compiled all of these into one Summer Activities for Kids Amazon list, if you'd rather look through them there (and I'll continue to update that list as my kids find new activities that capture their interest throughout the summer!).
Outdoor Summer Activities for Kids
I'll start with the outdoor summer activities – because let's be honest, most of the time, I just want my kids out of the house! When they start to get ~bored~ and cranky, if I can just get them outside, they go from gremlin to golden the instant the sun hits their face.
And the more toys, games, and activities they have to play with outside, the longer they'll let me stay inside.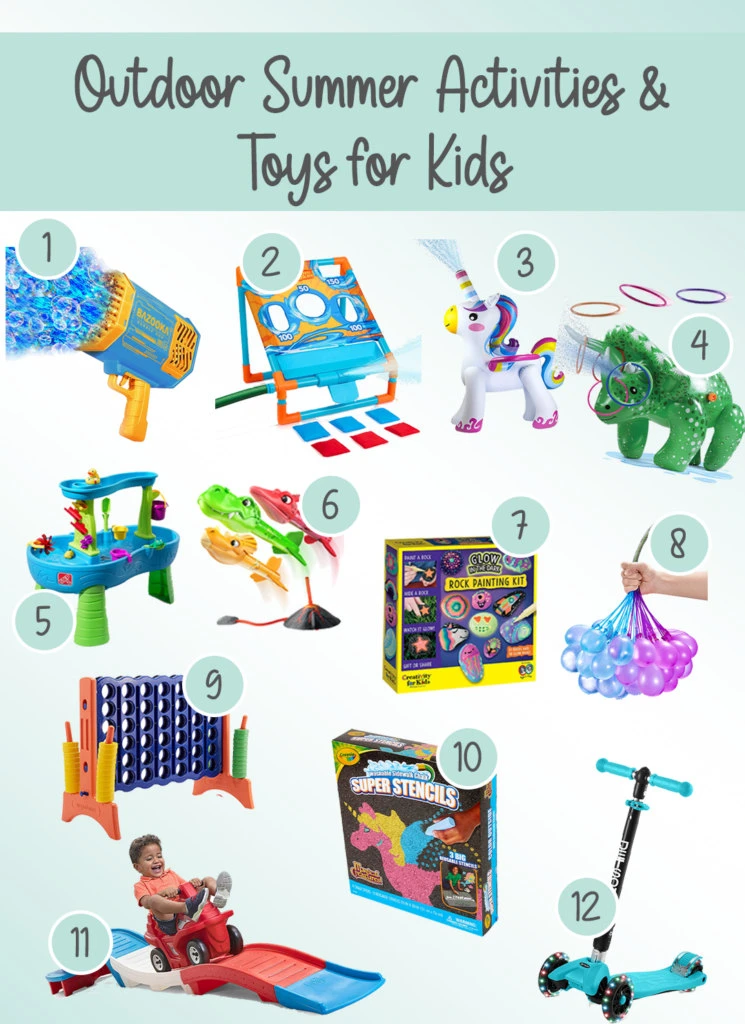 Indoor Summer Activities for Kids
As much as I'd love to banish my kids to the outdoors for the entire summer, and let them live their best wildling lives, we live in Texas, so it's just not possible. By mid-morning most days, it's scorching hot outside, and no one can stand to be out there for longer than 30 minutes or so.
So, it's important to make sure we're fully stocked on fun, independent activities that we can do indoors too. And not just more toys – heaven knows we have more than enough of those lying around. I'm talking about activities, that will keep them entertained for longer periods of time, and actually use their brain cells, spark creativity, or otherwise fight off the dreaded ~summer boredom~.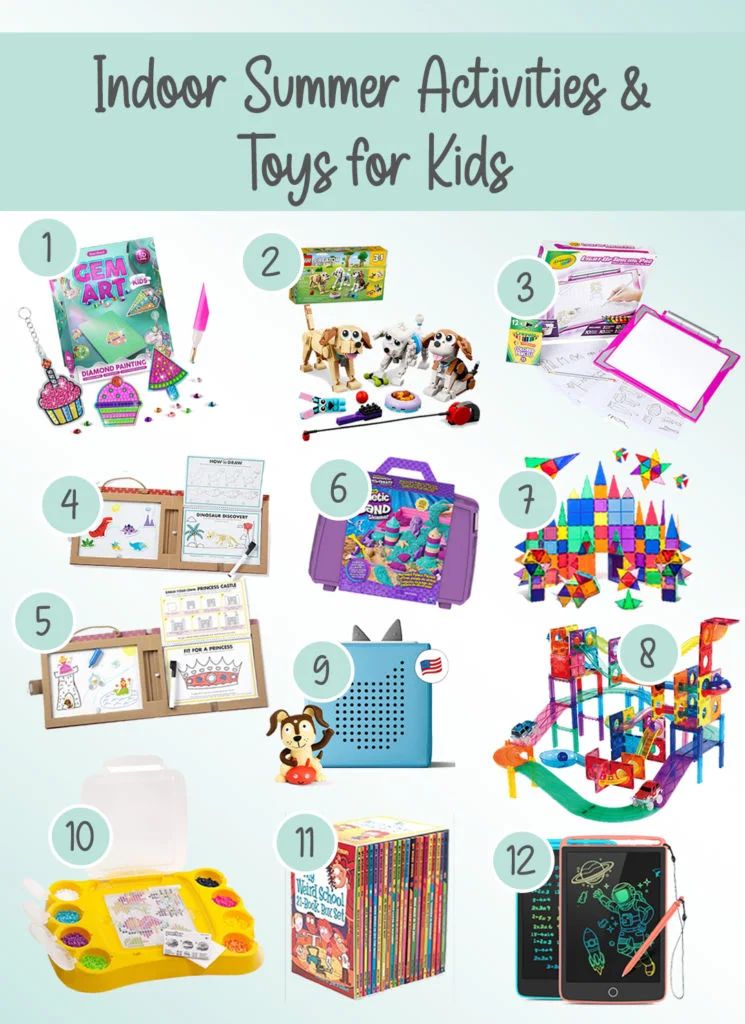 Share Your Fun Summer Ideas!
I hope these summer activity ideas help keep your kids entertained and happy this summer (and keep you sane)! Let me know in the comments what games and activities your kids are playing with all summer long.
If you're looking for more ideas for younger kids or toddlers, check out these easy activities that encourage independent play for toddlers – lots of simple, easy ideas for little ones over there!