Man, I wish Harry Potter had been written just a few years earlier, so I could've had a Harry Potter birthday party at some point. Now, I just get to live vicariously through my kids. 🙂
You may already know that my youngest's first birthday party was a Harry Potter "The Chosen ONE" themed party (if you haven't seen that post yet, be sure to check it out – lots of great ideas for food, games, and activities in it). I had so much fun putting it all together, that I just didn't feel like I was ready to stop when it all ended! So naturally, I kept shopping and writing down ideas that I could share with all of you.
Thankfully, my 6-year-old son has started reading the first Harry Potter book with me, and is quickly turning into a Potter-head himself. So, I have faith that I'll get to use some of these ideas again for one of his future parties!
Accio party hats!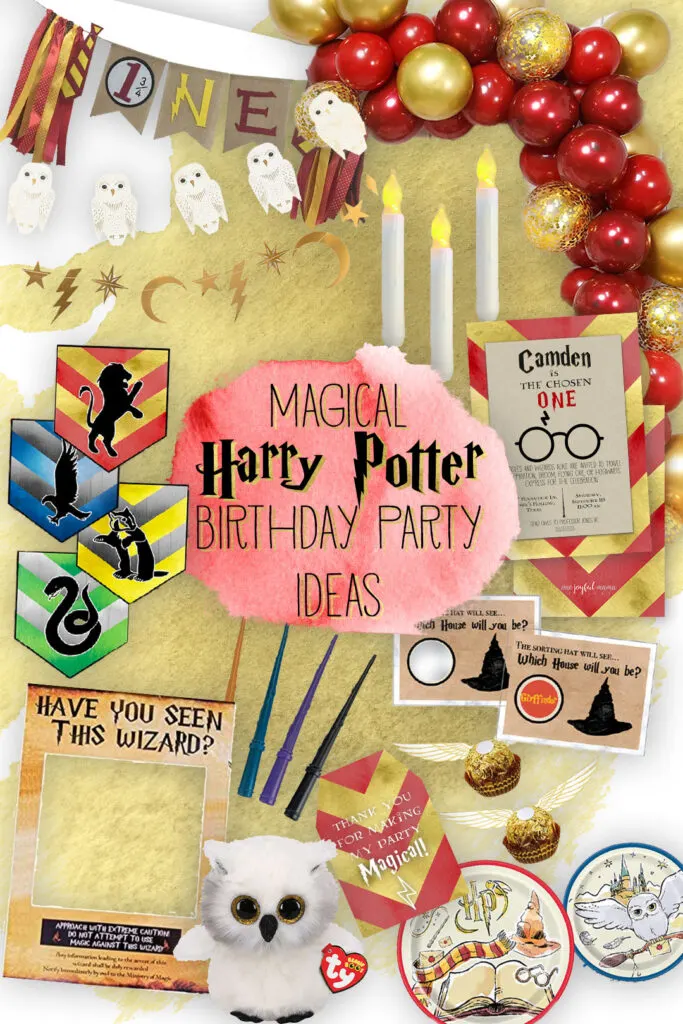 Harry Potter Birthday Party Ideas
These Harry Potter Birthday Party Ideas make it so easy to throw together a themed party quickly and easily!
As an Amazon associate and member of other affiliate programs, I earn from some purchases.