Maybe it's just me, but dinosaur toys are some of the most fun to buy and give as gifts to kids! My three kids are pretty much all dino-lovers (especially my 3-year-old and 6-year-old), so our house is filled with some of the best dinosaur toys and gifts around.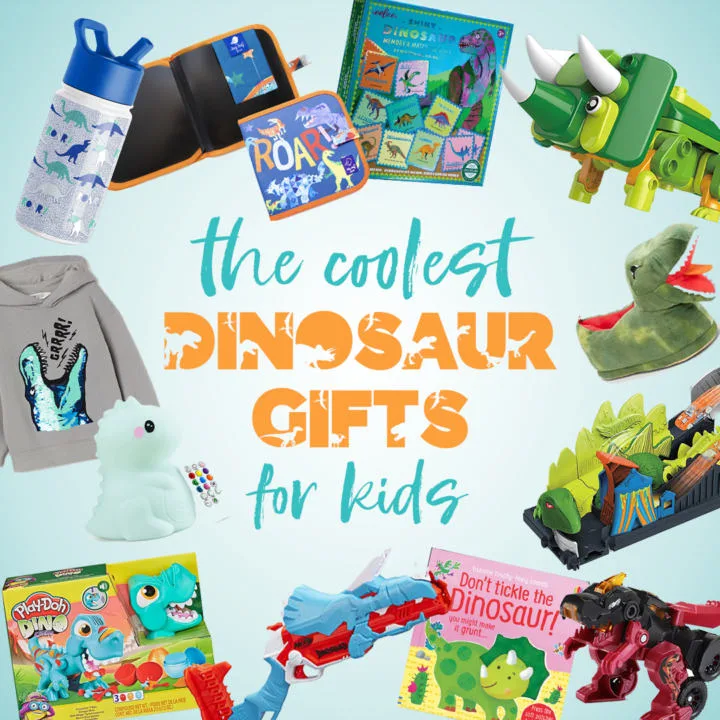 Basically, if it roars or has spikes, we probably own it.
But I'm also a big fan of giving (and receiving) gifts that aren't toys, so I've included lots of non-toy gift ideas on this list, too, like dinosaur books, clothes, night lights, dinosaur activities and more!
More Toy & Gift Ideas for Kids
I'm full of gift ideas! Check out our other gift guides for kids, if you need some more options:
30 of the COOLEST Dinosaur Gifts for Kids
As an Amazon Associate and member of other affiliate programs, I earn from qualifying purchases.
The Best Dinosaur Toys for Kids – your turn!
Do your kids have an epic dino toy or activity that they love? Share it in the comments, so I can check it out!