You guys already know about my love affair with my Instant Pot. At this point, I'm using it at least 3 times per week, for breakfast, dinner, and even dessert. That's more than I've used any one cooking appliance!
If you're just getting started with your Instant Pot or other electric pressure cooker, then this is a great recipe to experiment with. It's simple, fast, and customizable.
Steel Cut Oats in the Instant Pot
Apple Cinnamon Steel Cut Oatmeal has always been one of my baby's favorite breakfasts. In fact, he loves apple cinnamon anything. His dad can crush an entire apple pie in one sitting, so I'm assuming there's something genetic there.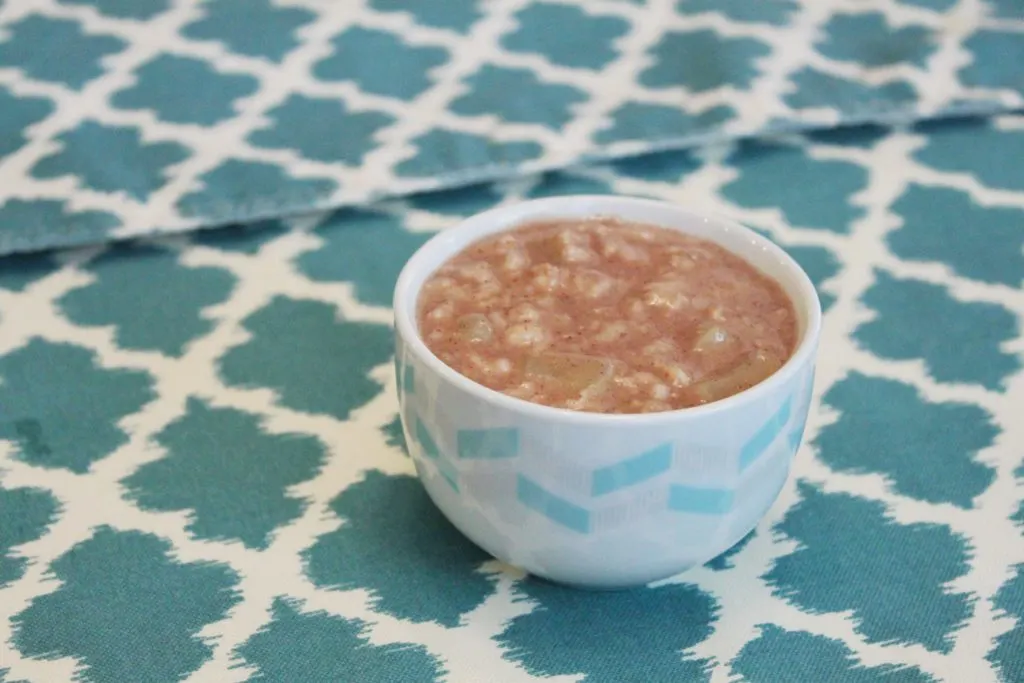 Most days, the first words out of my baby's mouth in the morning are "eat eat eat", so I love keeping a big batch of this in the fridge, so I can just pop a bowl in the microwave for 30 seconds and avoid a mega-meltdown.
Here's what you need: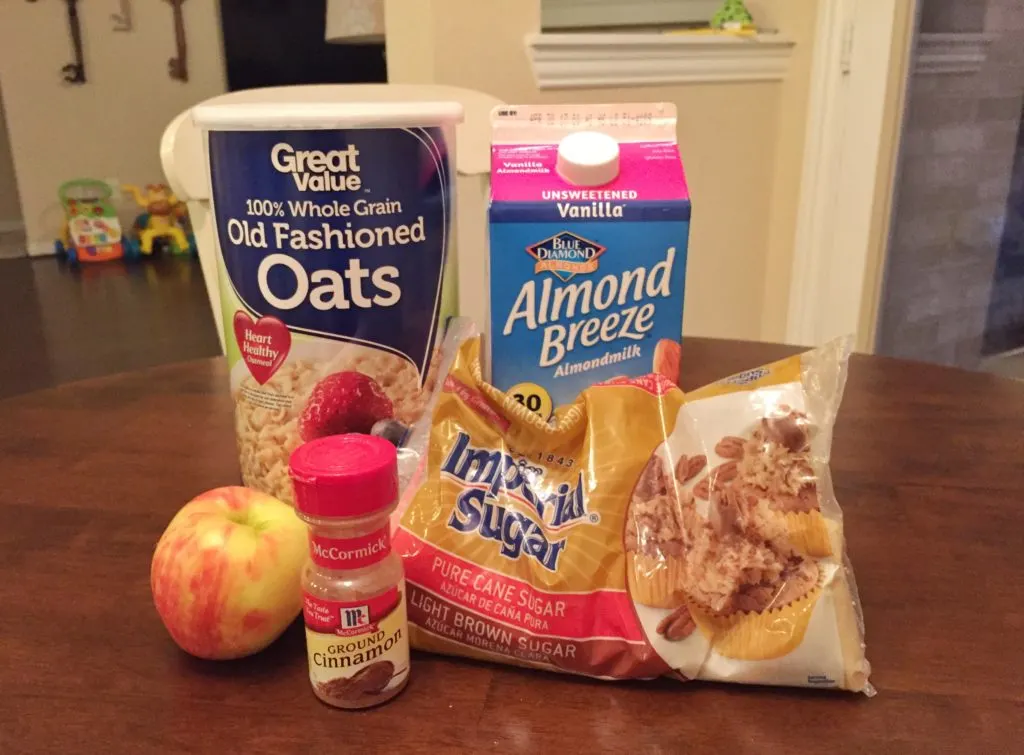 Just 5 ingredients: steel cut (or old fashioned) oats, almond milk (or just water, if you prefer), brown sugar, an apple, and cinnamon.
The important thing to remember for this recipe is the oats to liquid ratio – it should be 1:3. One cup oats, 3 cups water/almond milk/some combo of the two.
Place 1 cup of oats in the pot liner. Add 1 cup almond milk and 2 cups water (or you can use 3 cups water; I like the creaminess and added flavor the little bit of almond milk adds). Add 1/4 cup brown sugar and 1 teaspoon of cinnamon. Peel and slice your apple, and cut it into small chunks, and add it into the pot. Stir it all up.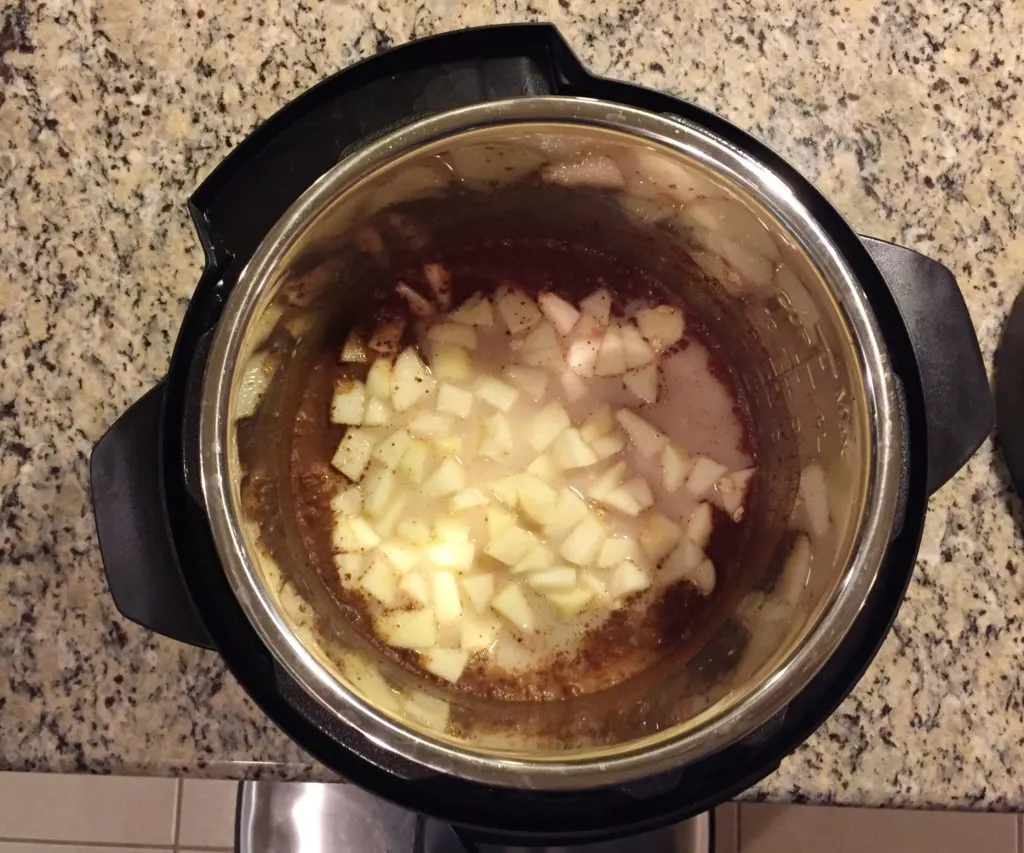 Place the lid on the pot, and point the valve to "sealing." Turn it on Manual for 10 minutes. There is a quite a bit of liquid in the pot, so it will likely take 10-15 minutes to heat up and reach pressure.
When the cooking time is over, allow it to naturally release pressure for 10 minutes (AKA, leave it alone until the pot reads L0:10). Then, flip the valve to "vent" to release the rest of the pressure.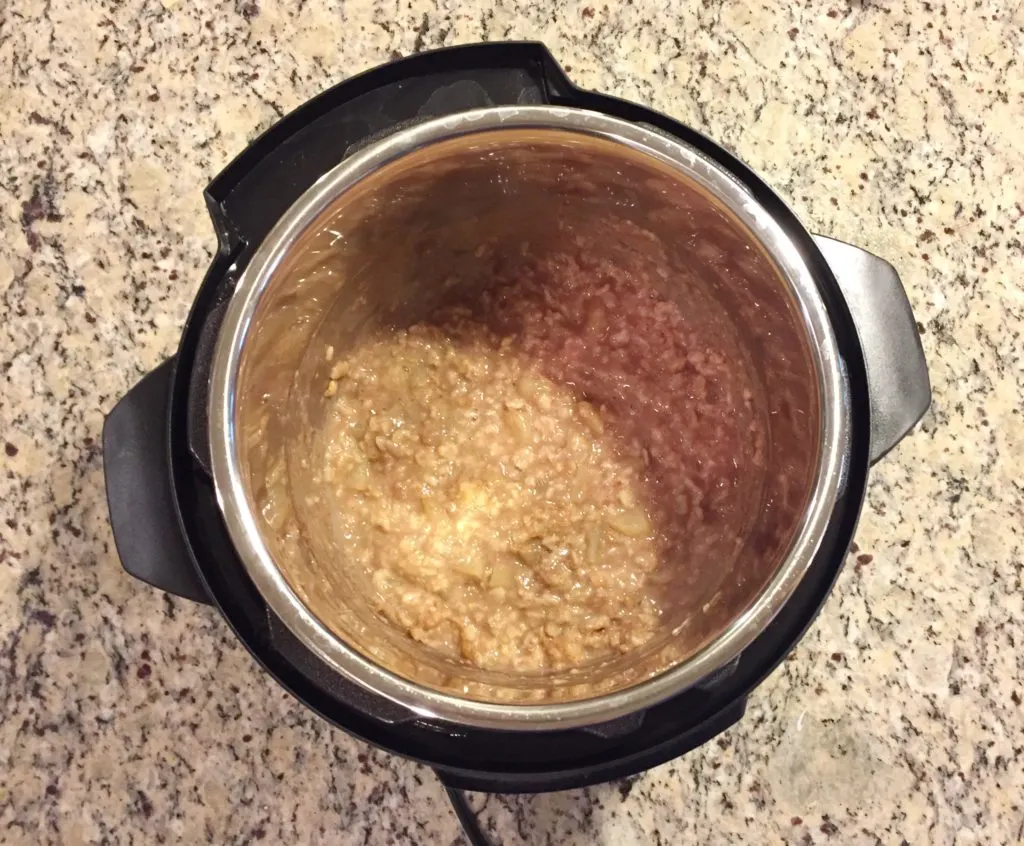 Stir it all together, let it cool for a couple minutes, and gobble it up! Easy as that. No endless stirring like stovetop oatmeal, and the apple-cinnamon flavor is so much better from the pressure cooking.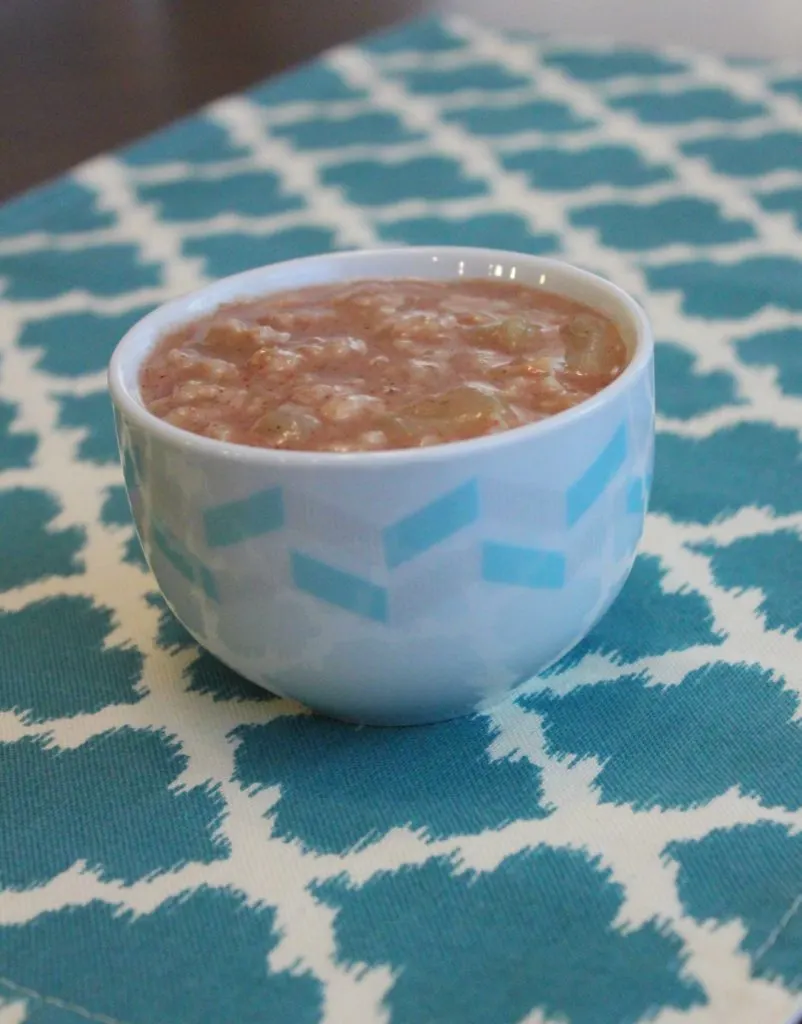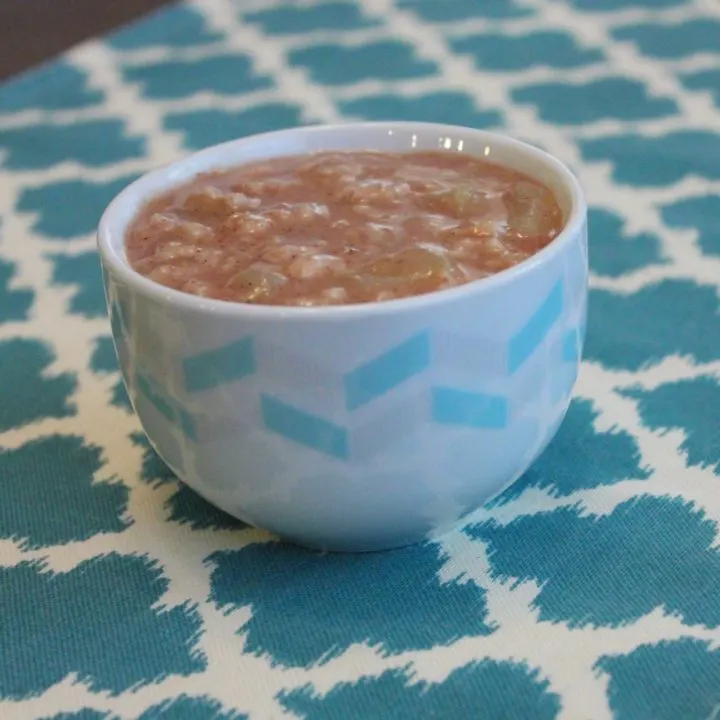 Instant Pot Apple Cinnamon Steel Cut Oatmeal
Additional Time:
20 minutes
This is the perfect make-ahead breakfast in your Instant Pot. It's a perfectly sweet and filling breakfast for both toddlers and moms!
Ingredients
1 cup steel cut oats
1 cup almond milk
2 cups water
1/4 cup brown sugar
1 tsp cinnamon
1 apple, peeled and chopped
Instructions
Add all ingredients to the Instant Pot liner. Stir.
Place the lid on the pot and set valve to "Sealing."
Set pot to Manual for 10 minutes. It will likely take 10-15 minutes to reach pressure and start counting down.
When the timer goes off, allow a 10 minute natural pressure release (just leave it alone for 10 minutes).
Carefully flip the valve to "vent" to release any remaining pressure.
Stir, allow to cool for a few minutes, and enjoy!
Recommended Products
As an Amazon Associate and member of other affiliate programs, I earn from qualifying purchases.