I will admit that I held out way too long on making mac and cheese in the Instant Pot.
See, I'm a mac and cheese purist: I prefer Kraft Mac & Cheese over everything. Literally. I don't care what gourmet bacon-truffle-lobster-garlic-whatever mac and cheese you've got, that blue box will always be better.
I'm not saying I don't enjoy other mac and cheeses, because, obvi. But that powder packet of cheese wins, hands down, every time.
So I've never had the motivation to homemake my own. If my favorite restaurant can't do it better, why should I think *I* can?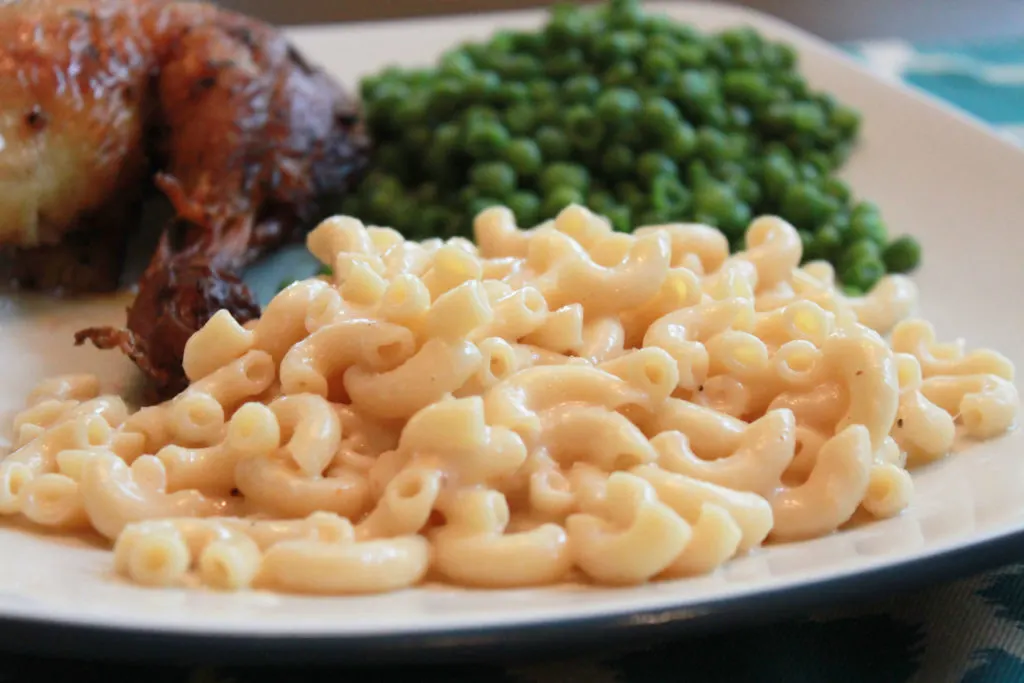 And then I found out that my beloved boxed mac and cheese had to be added to our list of things to be terrified of as a mom (it's a long list, y'all). Apparently all boxed mac and cheese products have evil, murderous phthalates in them.
Now, I'm not a crunchy mom in the least, so I don't even really know what the whole deal with phthalates is, but I did enough Googling to decide I needed to at least attempt to do better for my son, especially in these early years.
So I turned to my trusty Instant Pot, to at least keep the level of time and effort the same as the boxed stuff.
Active Hip Momma's recipe seemed to be the simplest and most popular one, so I started there. I tweaked it a bit to give it a little more flavor, but it was a great starter recipe to get me going.
The basic process is this:
Dump pasta, water, butter, and salt into the Instant Pot.
Seal the pot, and cook for 4 minutes at high pressure. Quick release the pressure.
Stir in milk, then shredded cheese.
Spice it up with some seasoning and/or Sriracha.
It's that easy! No boiling, no draining. Just one pot and about 20 minutes is all it takes to make homemade mac and cheese.
One tip for creamy, perfect homemade mac and cheese: don't use pre-shredded cheese. Just buy a block and shred it yourself. The bags of shredded cheese are coated in a powder to keep it from sticking together, which makes your sauce grainy.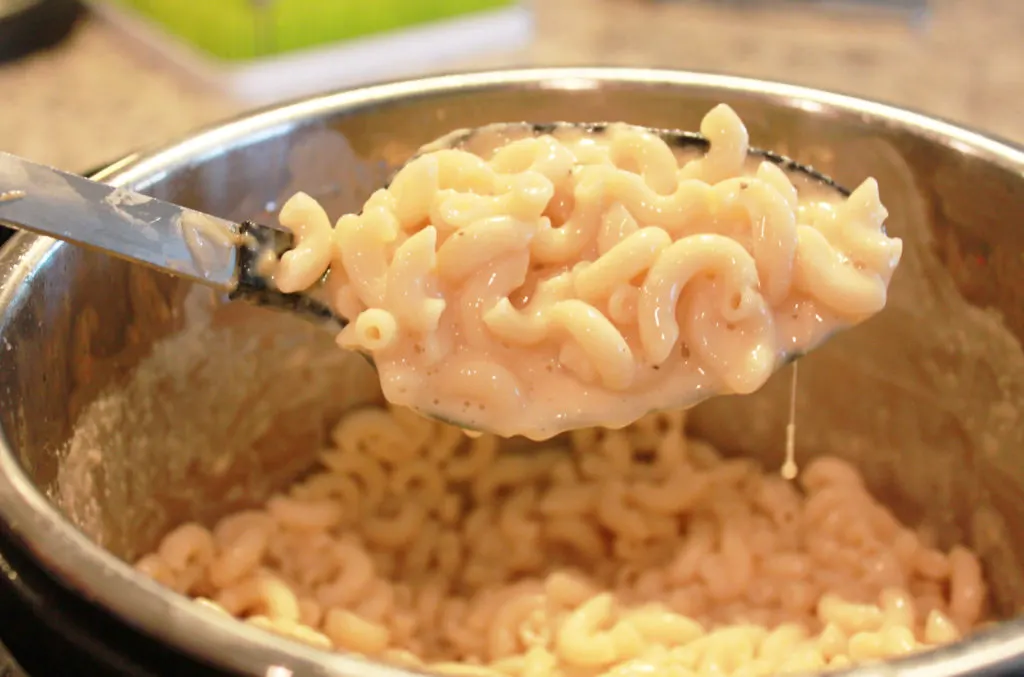 I won't lie to you, this recipe still doesn't beat my dear, beloved Kraft –NOTHING EVER WILL – but it's about as close as it can get. And it's even faster to make than the boxed mix, even including the pressure-building time. So that's a win/win in my book.
I hope this recipe helps you and your family cope with the Great Mac and Cheese Catastrophe of 2017.
Do you have a homemade mac and cheese recipe that stands up to the boxed stuff? Send it to me, if so!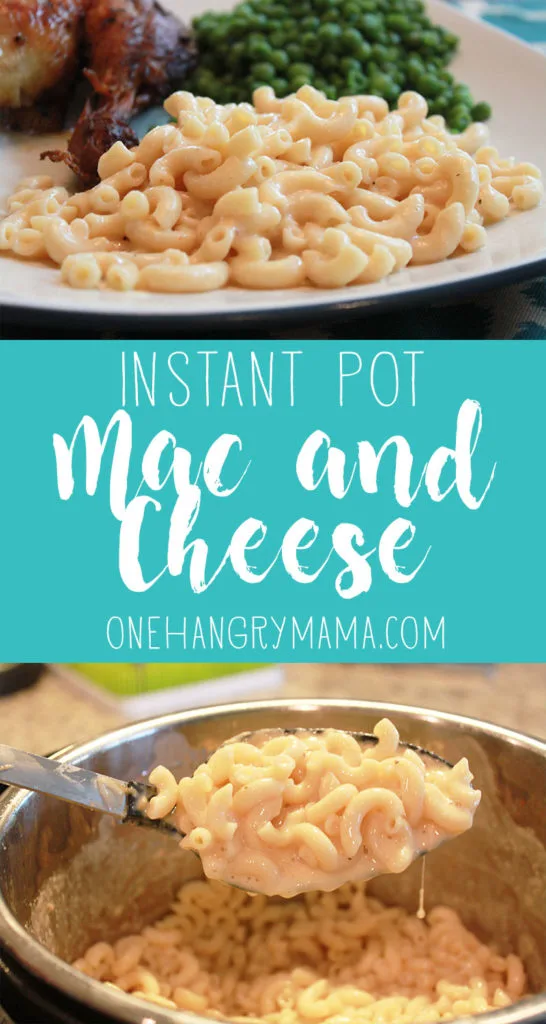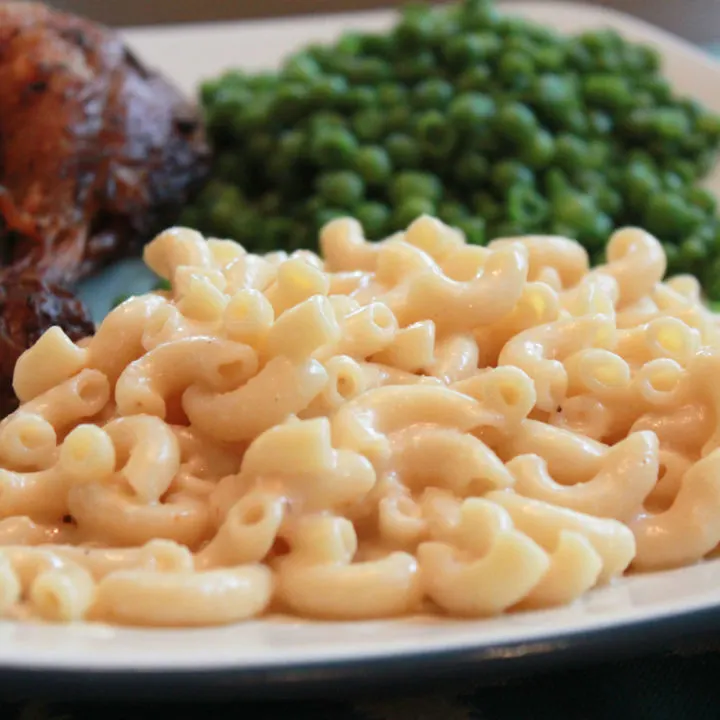 Instant Pot Mac & Cheese
Additional Time:
10 minutes
This Instant Pot Mac & Cheese is JUST as easy as the boxed stuff, but with none of the questionable ingredients. Homemade, for the win!
Ingredients
1 box (16 oz) elbow macaroni
4 cups water
3 tbsp butter
2 tsp salt
1+ cup whole milk, (or heavy whipping cream, half and half, etc.)
1 cup sharp cheddar cheese, shredded
1 cup monterey jack cheese, shredded
1 tbsp garlic powder
1 tsp sriracha sauce, optional
Instructions
Add macaroni, water, butter, and salt to the pressure cooker liner, seal the pot, and set it to manual (or high pressure) for 4 minutes.
It will likely take about 10-15 minutes to reach pressure. When the timer goes off, flip the valve to "venting" to quick release the pressure. You may want to do this in short bursts at first, in case any of the pasta foam bubbles out the valve.
Once the pressure is release, remove the lid, and slowly stir in 1 cup of milk.
Mix in the shredded cheese slowly, stirring as you go. Add a little more milk, as needed, to reach your desired consistency.
Stir in garlic powder and Sriracha sauce (if using) until thoroughly distributed, and enjoy!
Notes
*Note: the Sriracha sauce does not make this spicy. It just gives it a little kick of flavor! But you can leave it out if you're not a fan of Sriracha in general – or, add more of it, if you do want a little heat.
Recommended Products
As an Amazon Associate and member of other affiliate programs, I earn from qualifying purchases.
Nutrition Information:
Yield:

6
Serving Size:

1
Amount Per Serving:
Calories:

339
Total Fat:

26g
Saturated Fat:

15g
Trans Fat:

1g
Unsaturated Fat:

8g
Cholesterol:

74mg
Sodium:

1225mg
Carbohydrates:

10g
Fiber:

1g
Sugar:

3g
Protein:

17g